Ichigaya kamegaoka hachiman-gu, which has been enshrined as the west guardian deity of Edo castle.
Kojimachi/Bancho area, where the Ichigaya kamegaoka hachiman-gu is enshrined, many daimyo yashiki (daimyo's mansions) were lined during the edo period, and was crowded by the merchants trading with them. Still now, many commercial facilities are lined around Kojimachi street and Yasukuni street, and is a town that retains the original look of the oyashiki town.
Japan Camera Museum
日本カメラ博物館
Japan is the world's leading camera manufacturing country, and it is an exiting place for camera freaks. Materials of Japan's history of the development of cameras, valuable cameras (such as, the first camera sold in the world, and only a few numbers left now), and latest photos are displayed.
Marshal Togo Memorial Park
東郷元帥記念公園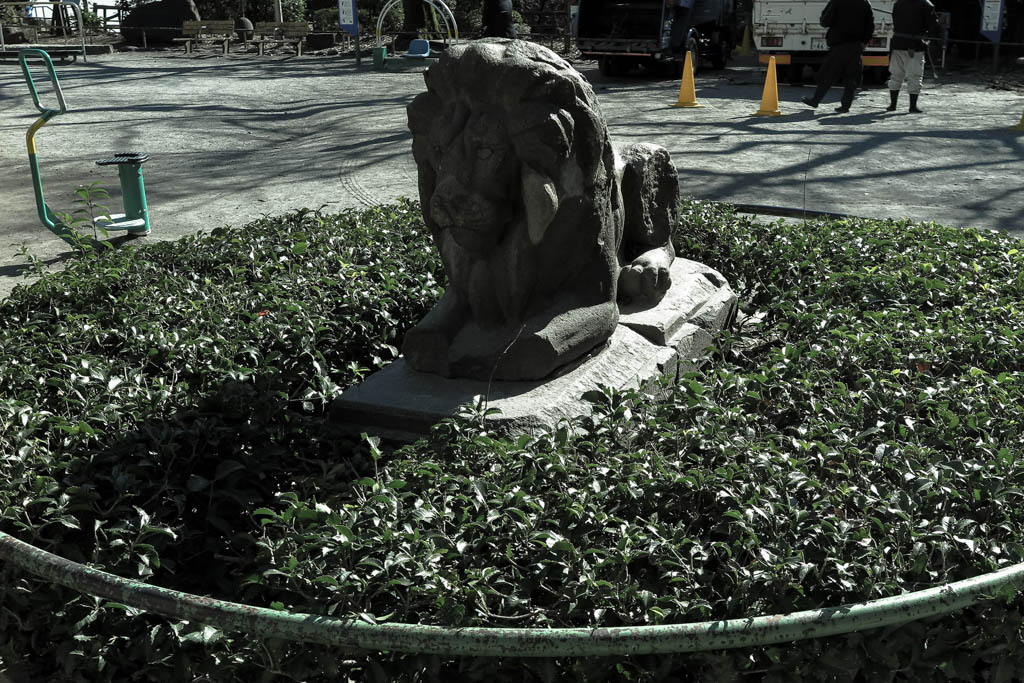 The private residence of Heihachiro Togo, the Commander-in-Chief of the Combined Fleet, has been used as the Marshal Togo Memorial Park. The lion statue that belonged to his house, is preserved. Play equipment are inside the park, and is a refreshment place for children to play.
Ichigaya kamegaoka hachiman-gu
市谷富岡八幡宮
It is said, that in building the Edo Castle, a branch shrine to dedicate the deity of Tsuruoka Hachiman-gu in Kamakura, was made as the west guardian deity, was the start. Inside, many street stalls such as, tea houses, a theater where plays were held, were lined, and was a venue for neighbors to socialize. Normally, pets are not allowed to enter shrines, but this shrine is attracting attention for allowing visiting and praying with pets. (Reservation necessary.)
Ichigaya Fish Center
市ヶ谷フィッシュセンター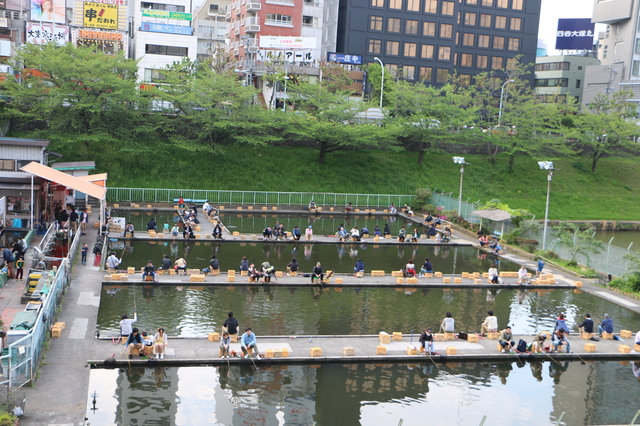 "Ichigaya Fish Center", is a spot where you can enjoy fishing in the center of Tokyo. It is a popular place, for the fishing spot is located inside Yamanote line (A line of JR, which runs in circles). Many adults and children visit on holidays.