Visit Hatanomori Hachiman shrine, where you can receive the blessings of Mt. Fuji in Tokyo.
This course, you will stroll the "Jingu Gaien", which has been founded as an outer garden of Meiji Jingu (Meiji shrine) in 1926, and head Hatanomiri Hachiman shrine. It is an area where you can enjoy the seasonal scenery, and many sports facilities are around "Seitoku Kinen Kaigakan" (Meiji Memorial Picture Gallery), such as the Jingu Stadium.
Start
Meiji Kinenkan (Memorial hall)
明治記念館
Meiji Memorial Picture Gallery
聖徳記念絵画館
It is a symbolic building of Jingu Gaien, a building of beauty and dignity. Many paintings of the life of Emperor Meiji (from the end of Edo period till the Meiji period) are displayed. Precious art works, which you can feel the politics and culture of those times, can be seen.
Jingu batting dome
神宮バッティングドーム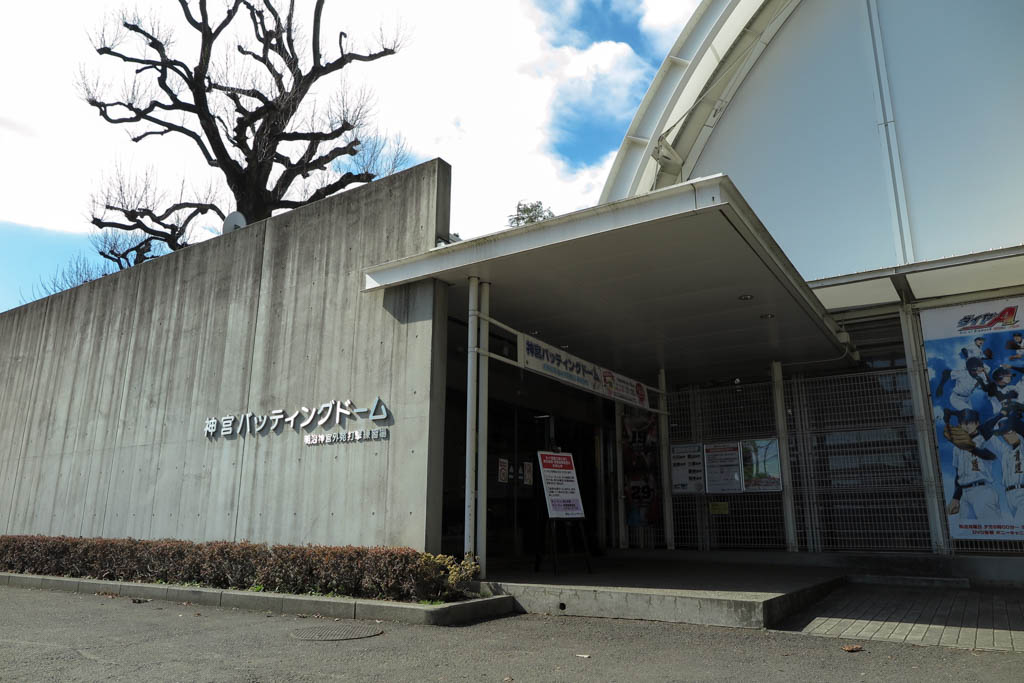 Jingu Gaien, is a sacred place for baseball in Tokyo, and many professional and student baseball games are played. This batting center, is famous, for you can play with a famous professional baseball player (virtual screen).
National Noh Theatre
国立能楽堂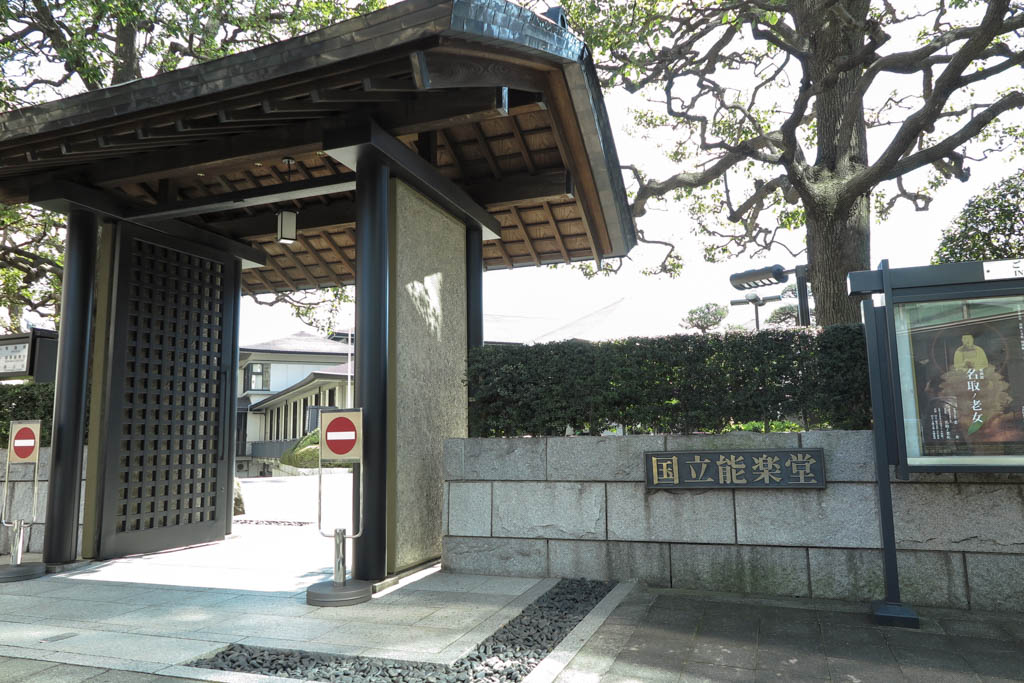 The performance place for the Japanese traditional performing arts "Nohgaku", which UNESCO registered as an Intangible Cultural Heritage. Performances, and training new kyogen-kata (kyogen performers of Noh play), is held periodically, and is trying to save and promote Nohgaku widely.
Hatanomori Hachiman-jinja shrine
鳩森八幡神社
The origin of this shrine dates back to 860. From the request of the villagers, a Goshintai (object of worship housed in a Shinto shrine and believed to contain the spirit of a deity), was enshrined at a hokora (small shrine), and was dedicated from then as Hatanomori Hachiman gu.The most oldest Fujizuka Mounds (mound made in the image of Mt. Fuji) in Tokyo, can be seen inside, and in the Edo period, many people whom worship Mt. Fuji, visited to climb. Still now, a lot of people visit here instead of Mt. Fuji.