Visit the Karasumori shrine, which stands in the center of the business district, by strolling the garden (from the Edo period) with an exotic atmosphere.
Hamamatsu Cho/Shinbashi area; where high‐rise office buildings are lined, and many people work. Walking towards the sea side from the modern buildings, a large garden which has been there from the Edo period, spans. This is a course strolling the 2 famous gardens in Tokyo, heading Karasumori shrine, which stands in the the birthplace of railways.
Start
Hamamatsu Cho station
浜松町駅
Kyu Shiba Rikyu Onshi Garden
旧芝離宮恩賜庭園
A circuit style garden improved in 1678, and is a national-designated site of scenic beauty. The most oldest gardens in Tokyo, and for buildings surround Hamamatsu Cho station, this garden is a place for recreation and relaxation.
Hama Rikyu Onshi Garden
浜離宮恩賜庭園
From 1624 till 1644, this place was a falcon hunting ground of the shogunate family, and was a field overgrown with reeds. After 1654, it has been landscaped and renovated by the shoguns, and became the style now in the late Edo period. In 2015, Prince William from England, enjoyed walking this garden when he visited Japan for his first time.
Shinbashi Station SL Square
新橋SL広場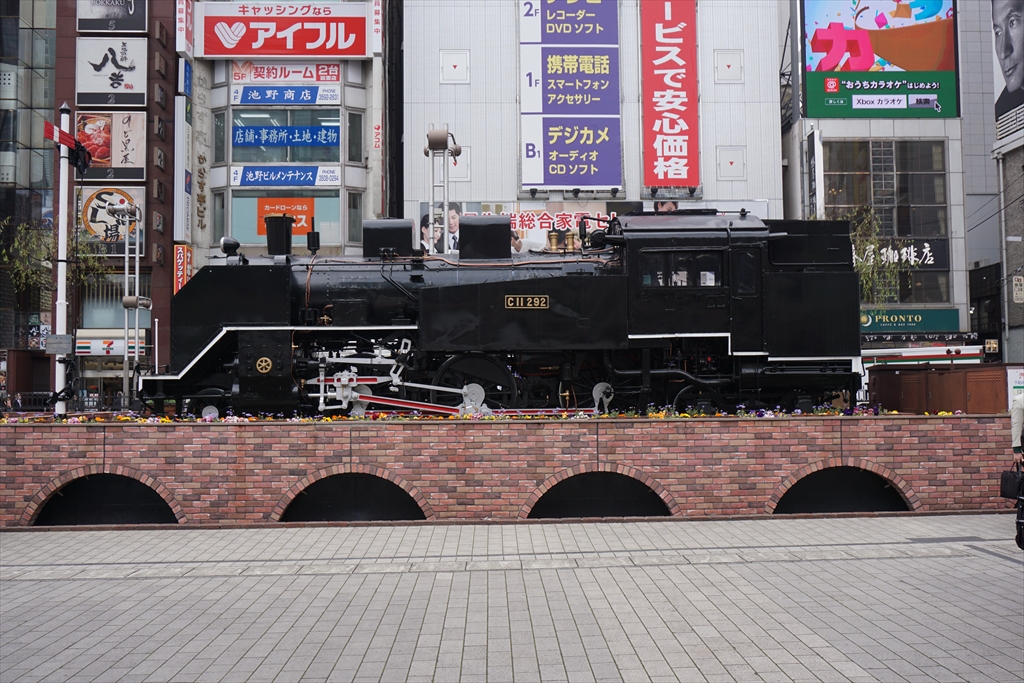 Japanese National Railways Steam Locomotive Class C11, is displayed on the square in front of the JR Shinbashi station, Hibiya-guchi exit, where it is called "the town of office workers." This SL, is a symbol of "the birthplace of Japan Railway," and is one of the most famous meeting spots in Tokyo.
This area used to be a sand beach of Edo bay, and was a pine forest, and because it was also a place of great flock of crows (karasu), it began to be called "forest (mori) of crows (karasu)." It has a modern image by the concrete buildings, but it's history starts during the Heian period (940). Not only the local people, but many people whom work around, also visits this shrine.