Walk through Yanaka Ginza shopping district, which brings back memories of the old down town of Tokyo, and head Nezu shrine.
Approximately an 1.5km course, starting from Nippori station, strolling through Yanaka Ginza shopping district, heading one of the most oldest shrines in Tokyo, Nezu shrine.
This area is called "YANESEN" (Yanaka&Nezu&Sendagi), although the main railway lines runs through, it also has the historical sites and the retro atmosphere of the old down town.
Start
JR Nippori station
JR日暮里駅
Yanaka Ginza shopping district
谷中銀座商店街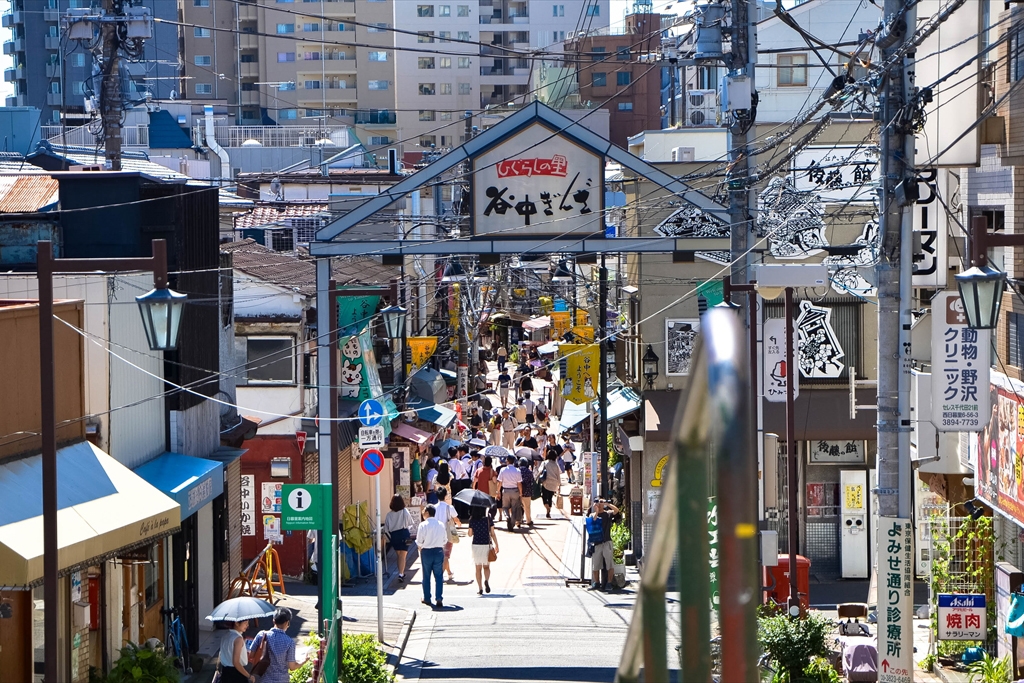 Yanaka Ginza shopping district, is about 170m total length, and there are approximately 70 stores. There are many stores where you can buy Japanese old down town food cheaply, such as Croquettes and yakitori. You can also enjoy the landscapes of the Showa period (1926-1989), and these days, not only the local folks, but you will see many tourists from both within and outside Japan.
Komagomeinari shrine & Otomeinari shrine
駒込稲荷神社 & 乙女稲荷神社
Komagomeinari shrine and Otomeinari shrine, exists in the grounds of this Nezu shrine. "Gokoku no Kami (the God of 5 grains)", which appears in the traditional history books and mythologies, is enshrined in both shrines. Many Torii stands in Otomeinari shrine, which has been dedicated by a lot of people.
You can get Goshuin at the shrine office.
Nezu shrine, is one of the Tokyo Ten Shrines. An old and high shrine, established more than 1900 years ago, by a Japanese Mythologies hero "Yamato Takeru". It also had close connection with the House of Tokugawa, the shogun family during the Edo period (1603-1868), and the shrine buildings now, were founded by the policy of the Shogunate in 1706. It is designated as an important national cultural property.
You can get Goshuin and Goshuincho at the shrine office.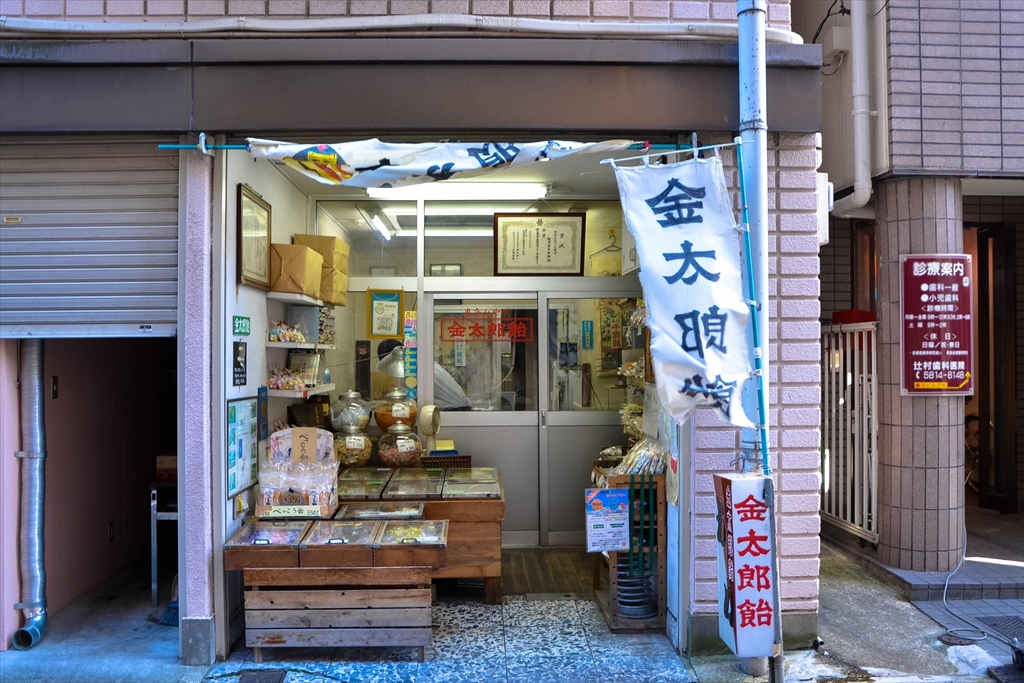 Outside of Nezu shrine, there are many small cafes and a candy bar shop produced by using a special technique, called "Kintaroame", so why not take a short break? If you have time, before going back to the station, take a stroll around, and you will also be able to see the old-fashioned houses and the back alleys.