Strolling around the shrines of Sugamo area, which is known as a town of elderly people.
Sugamo area, has flourished as a commercial town since the mid Edoperiod. Sugamo jizou shoutengai (shopping district), which is nearby Sugamo station, is one of the most famous shopping districts in Japan. For many shrines and temples exists, it is always crowded by the old people, whom visit as a town of commerce and faith.
A shrine as a Chinju (Tutelary Deity of Land) of this area, which used to be call Sugamo mura (village), since the end of Kamakura period. Inside, there is an old ginkgo tree, which is estimated to be 600 years old, and 25m high, and also, there is an extremely rare "Shiiku (child-rearing) Komainu (shrine guardian dog statues)", which is suckling a child. The ginkgo tree, which still has the burn mark by the bombs by the World War II, and the Komainu, which has lost it's ear, shows us how the war was terrible.
You can get Goshuin at the shrine office.
Sugamo Jizo Dori Shotengai
巣鴨地蔵通り商店街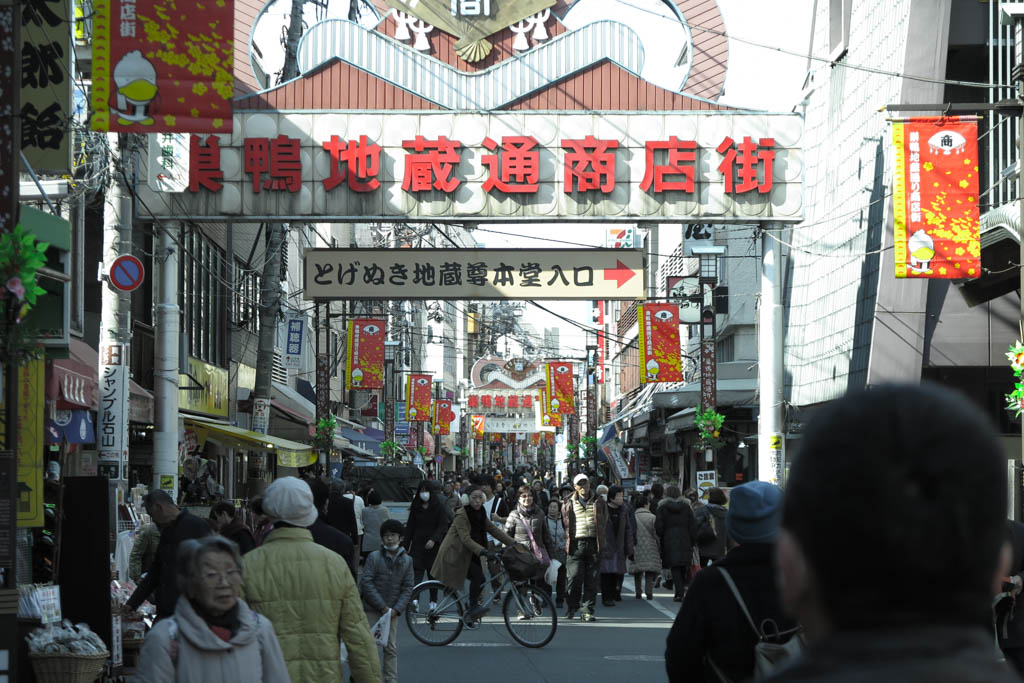 It is called "grandmother's Harajuku", and is a symbolic shopping district of Sugamo. Many shops are lined at the street to Togenuki jizo-son, and is crowded even on weekdays.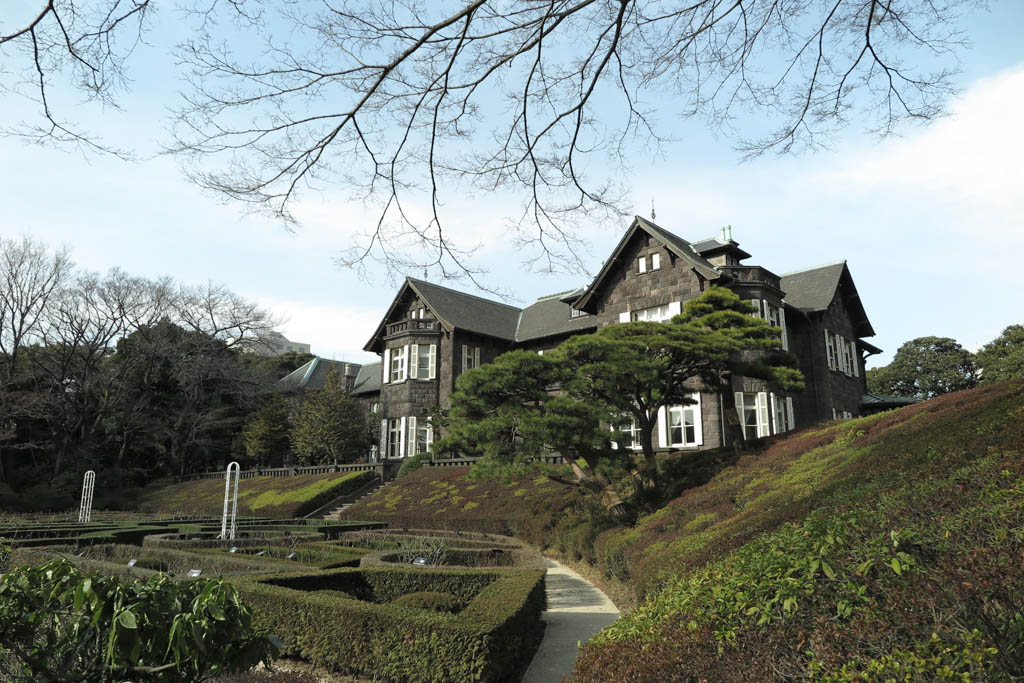 The western-style house which has been built as a residence of Furukawa zaibatsu in 1917. It is a beautiful garden where the Japanese and Western atmosphere harmonizes, such as, a western-style garden in the incline, and a Japanese garden in the low ground. The style utilizing the characteristic geographical feature of Musashino Plateau, is also one of the main attractions.
A small shrine close by JR Komagome station. It was built in 1783, and many people has been visiting since the Edo period, including the 11th Shogun Ienari TOKUGAWA. The main building and the shrine office has been rebuilt in 2011, and the maintenance of the precincts will be completed next spring.
You can get Goshuin at the shrine office.
A garden where you can see, the beautiful views of each season, and historical landscape built in the Edo period. It has been nationally designated as a Special Place of Scenic Beauty, and is one of the most famous two gardens in Japan. The red brick walls around the garden, is overwhelming.