Jubaninari shrine; which the stone statue of a frog is popular by local people.
Azabu-juban is a historical town which has been flourished for more than 300 years as a temple town (Monzen-machi) of Azabusan Zenpuku-ji temple. In recent years, there are several stylish restaurants, and is one of the popular towns by young people.
This course, you will stroll around the Azabu-juban shopping district which has both, old (from Edo period, 1603-1868) and new shops, and head Jubaninari shrine.
Start
Azabu-juban station
麻布十番駅
Azabu-juban shopping district
麻布十番商店街
Azabu-juban, is a historical town which has been established more than 300 years, from the Edo period. Not only the long-established restaurants and confectioner's shops, but almost 300 new and old shops stand side by side in a row, including urbanized and stylish restaurants and cafes. "Naniwaya", is especially one of the most famous and popular taiyaki (fish-shaped pancake filled with bean jam) shop in Tokyo.
Azabusan Zenpuku-ji temple
麻布山善福寺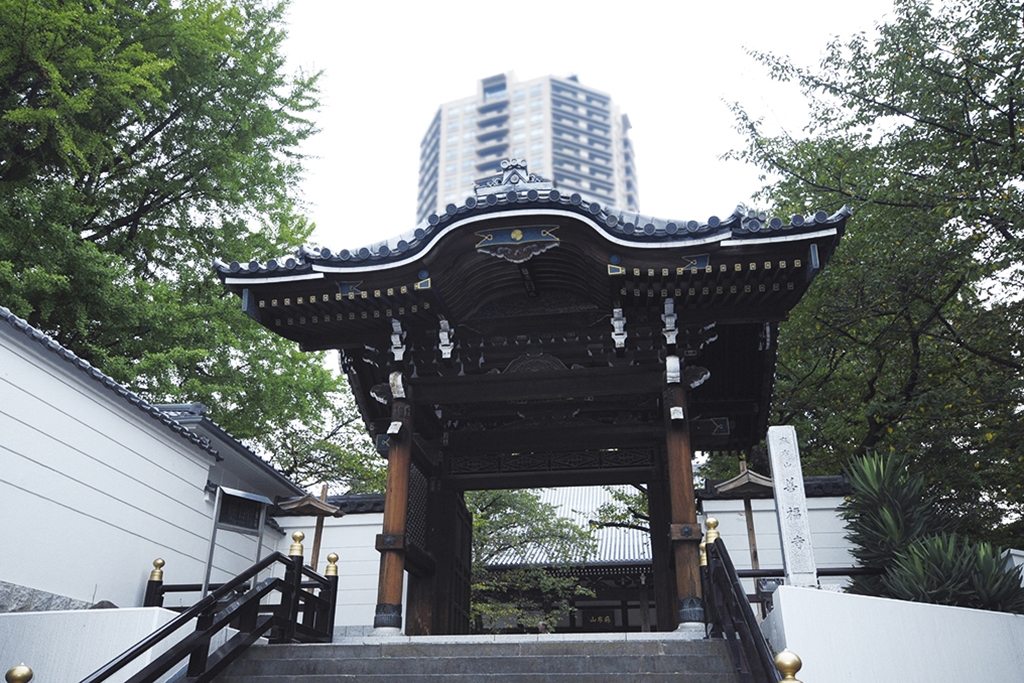 Zenpuku-ji temple has been said that it was founded by Kobo daishi, Kukai (the founder of a religious sect) in year 824, and is the next oldest temple in Tokyo, to Sensou-ji temple in Asakusa.
Jubaninari-jinja shrine
十番稲荷神社
Jubaninari shrine; At the right side of the stairs towards the shrine, there is a stone statue of a frog which is known to local people as "Kaerusan". It has been said that in the Edo period, there was a big fire, and when this area was burnt, the big frog in the pond blew the water, and got the fire under, and from then, people began to enshrine. Pour a water on "Kaerusan", and pray.
You can get Goshuin at the shrine office.
Goal
Azabu-juban station
麻布十番駅