Nogi shrine, which enshrines the Army General "Nogi Maresuke", whom has been loved by civilians.
Ropponngi; a stylish town with large complex facilities and museums where you can enjoy shopping, eating, and also appreciate at daytime, and enjoy night clubs and drinking in the evening.
This is a course strolling a town which has an innovative image in Tokyo, and head a shrine which enshrines whom was flourished during the Meiji period (which is the basic of the modernization of Japan).
Tokyo Midtown, is a complex facility with a shopping mall, a high class hotel, a museum, restaurants, offices, and medical institutions. It is 248m high, and is also the highest building in Tokyo.
The National Art Center
国立新美術館
The National Art Center can be said as the head museum of the arts in Tokyo. There is an exhibition hall which is one of the biggest in Japan, and many big planned exhibitions are held there. The curtain wall made by glass, is one of its characteristics.
Nogi Maresuke, which is enshrined in Nogi shrine, is one of the famous generals in Japan, whom played a role of commander at the Lushun siege warfare of the Russo‐Japanese War. This shrine was made by the people whom were impressed by the achievement and loyalty to the Meiji emperor. In the precincts, there are exhibition areas of items associated, and the house of Nogi is located next.
You can get Goshuin at the shrine office.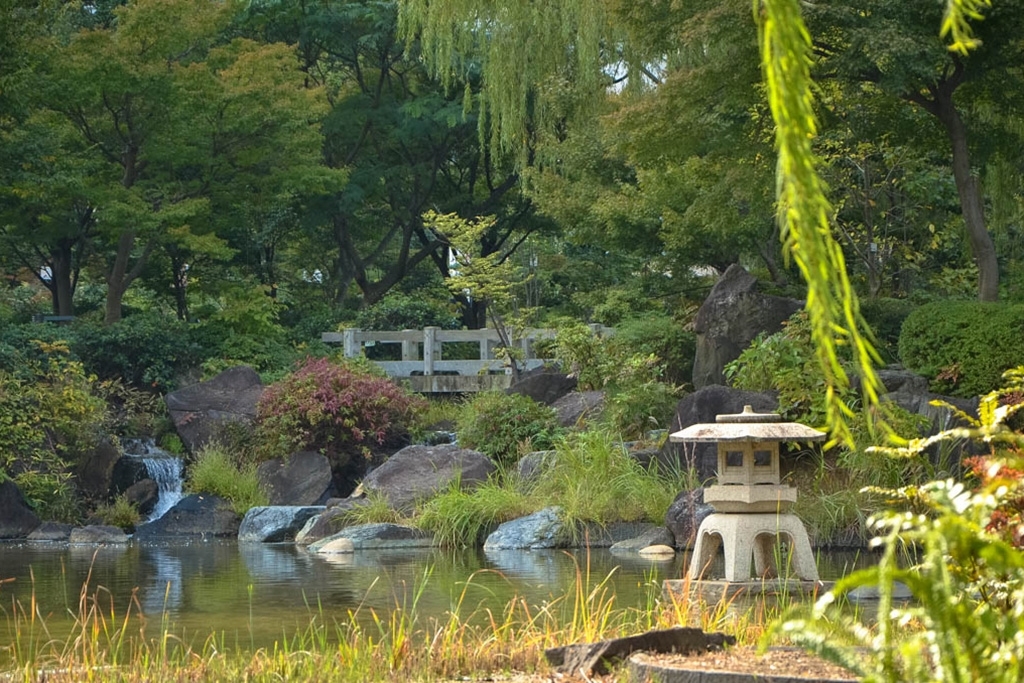 Hinokicho park, is a relaxation spot between the modern high buildings, which has ponds and gardens with the Japanese atmosphere, and artistic playground equipment.